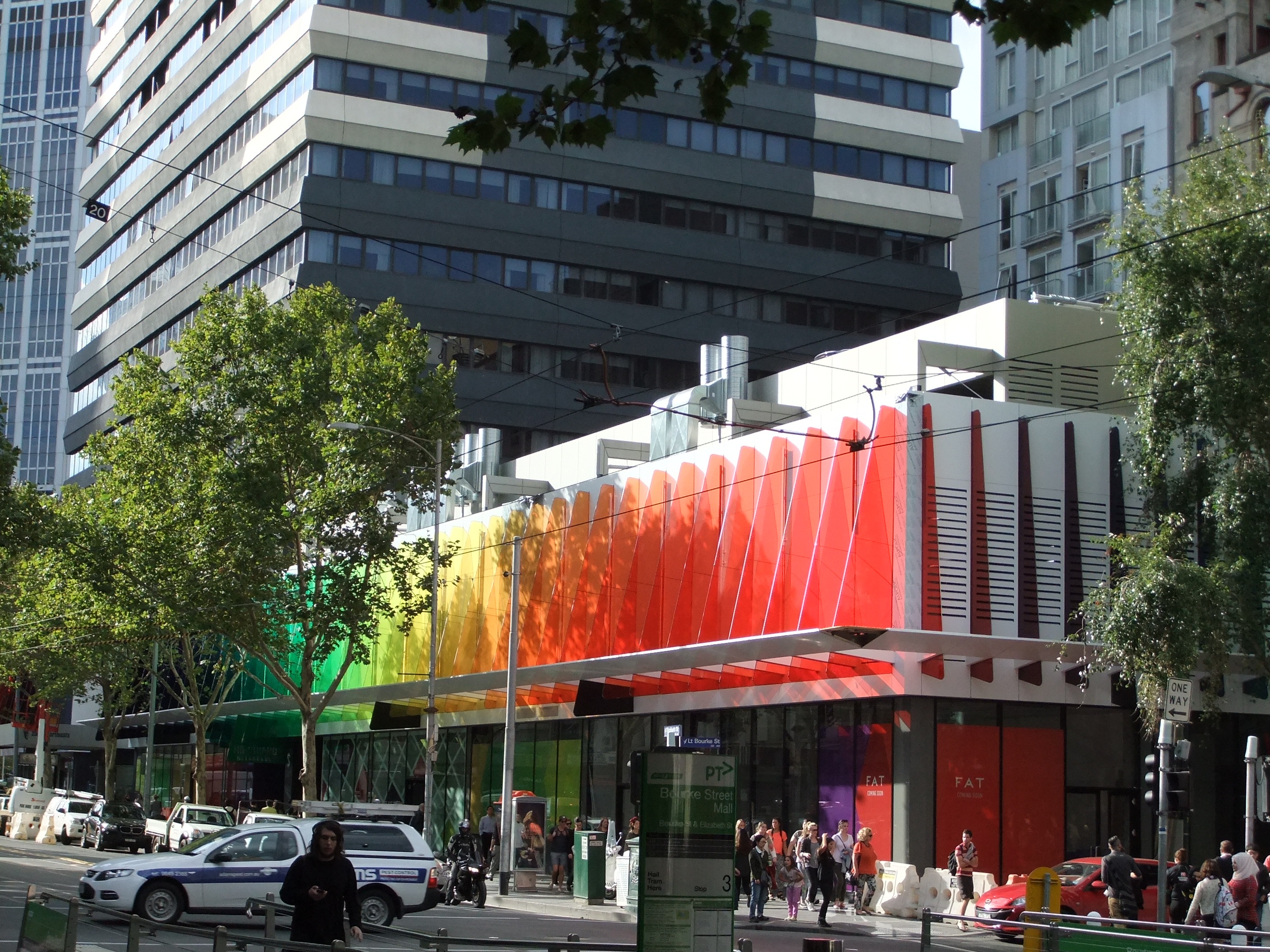 The Strand, Melbourne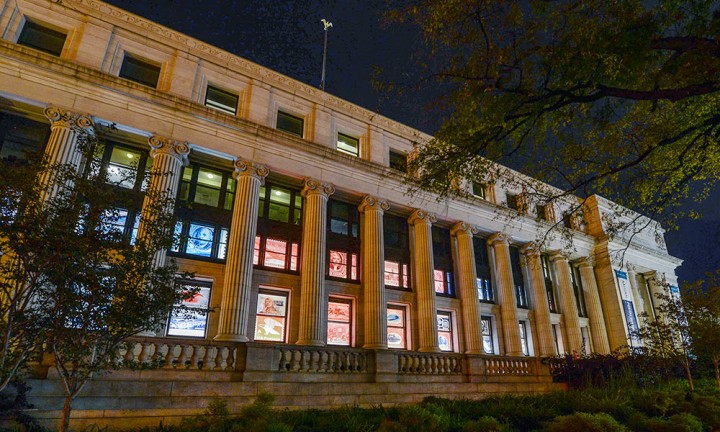 Smithsonian, Washington DC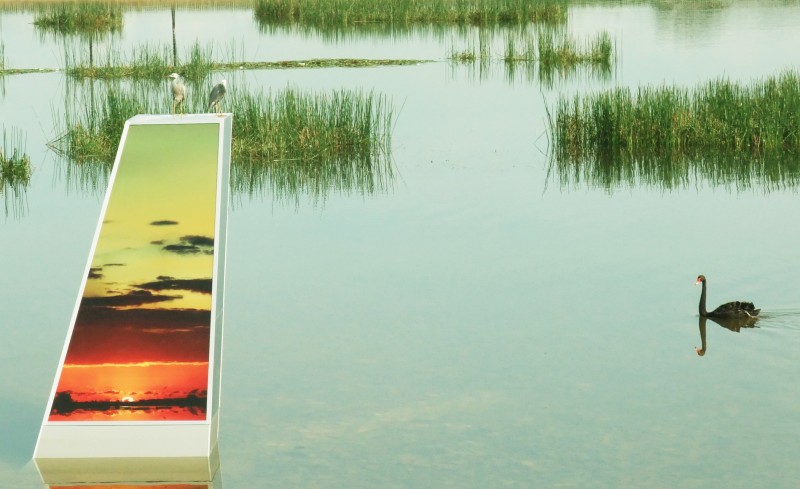 The Ponds, Sydney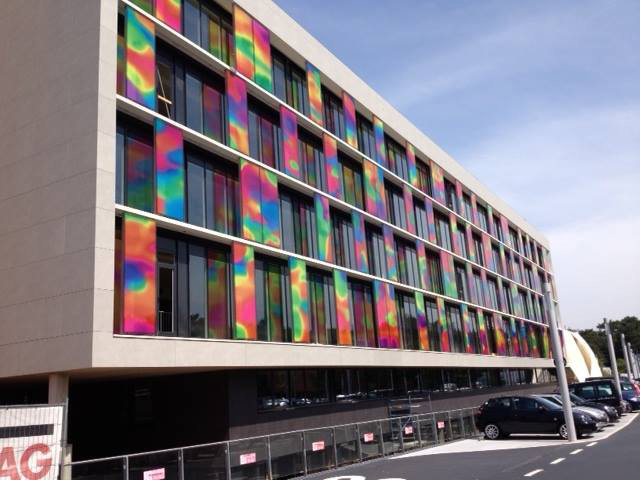 Hospital, Belgium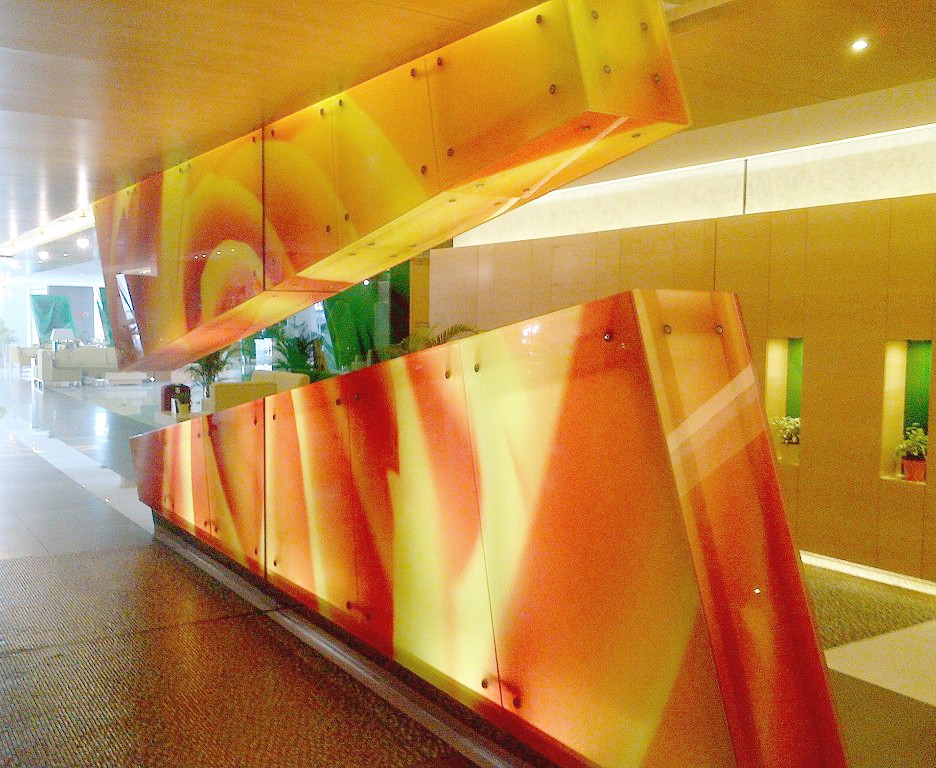 Hotel, Dubai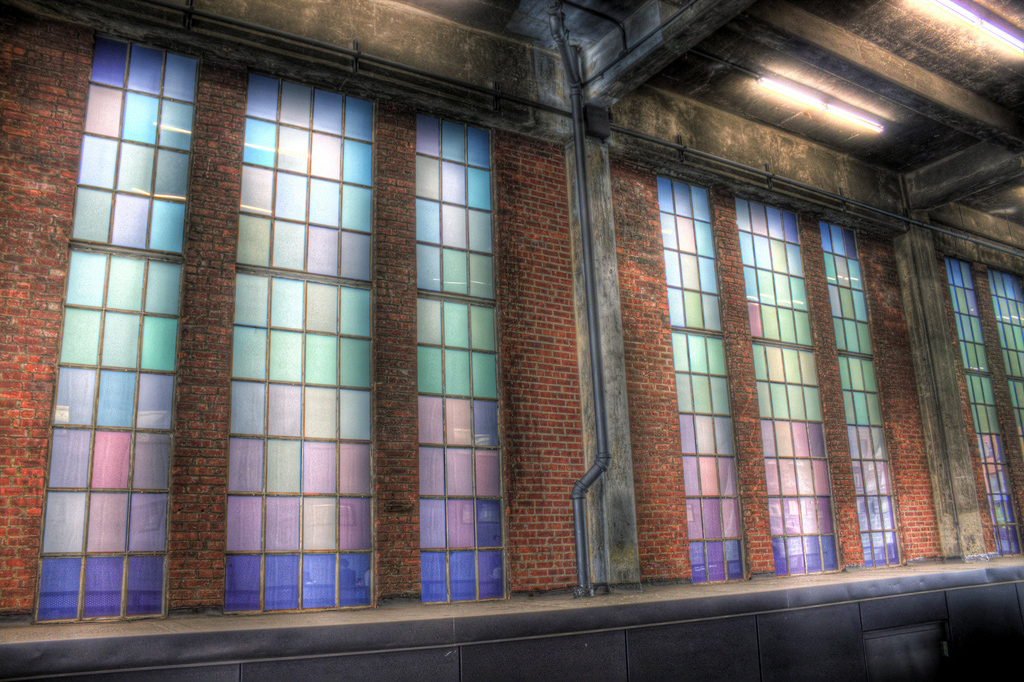 The Highline, New York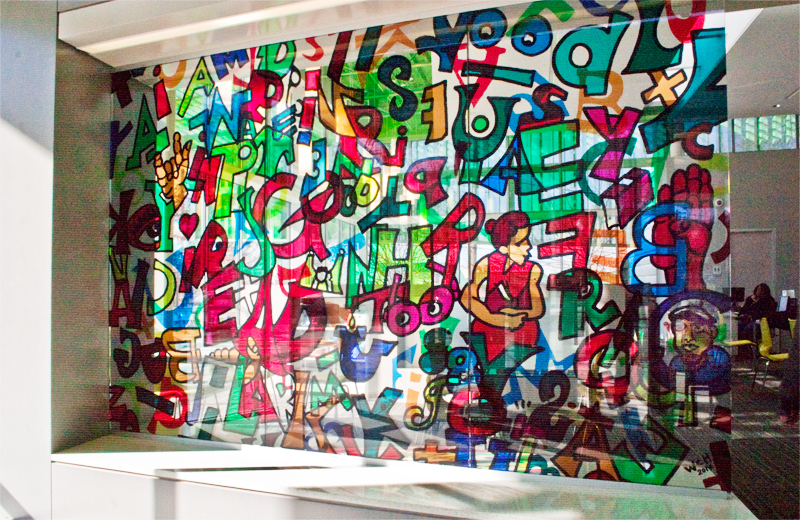 Library, Washington DC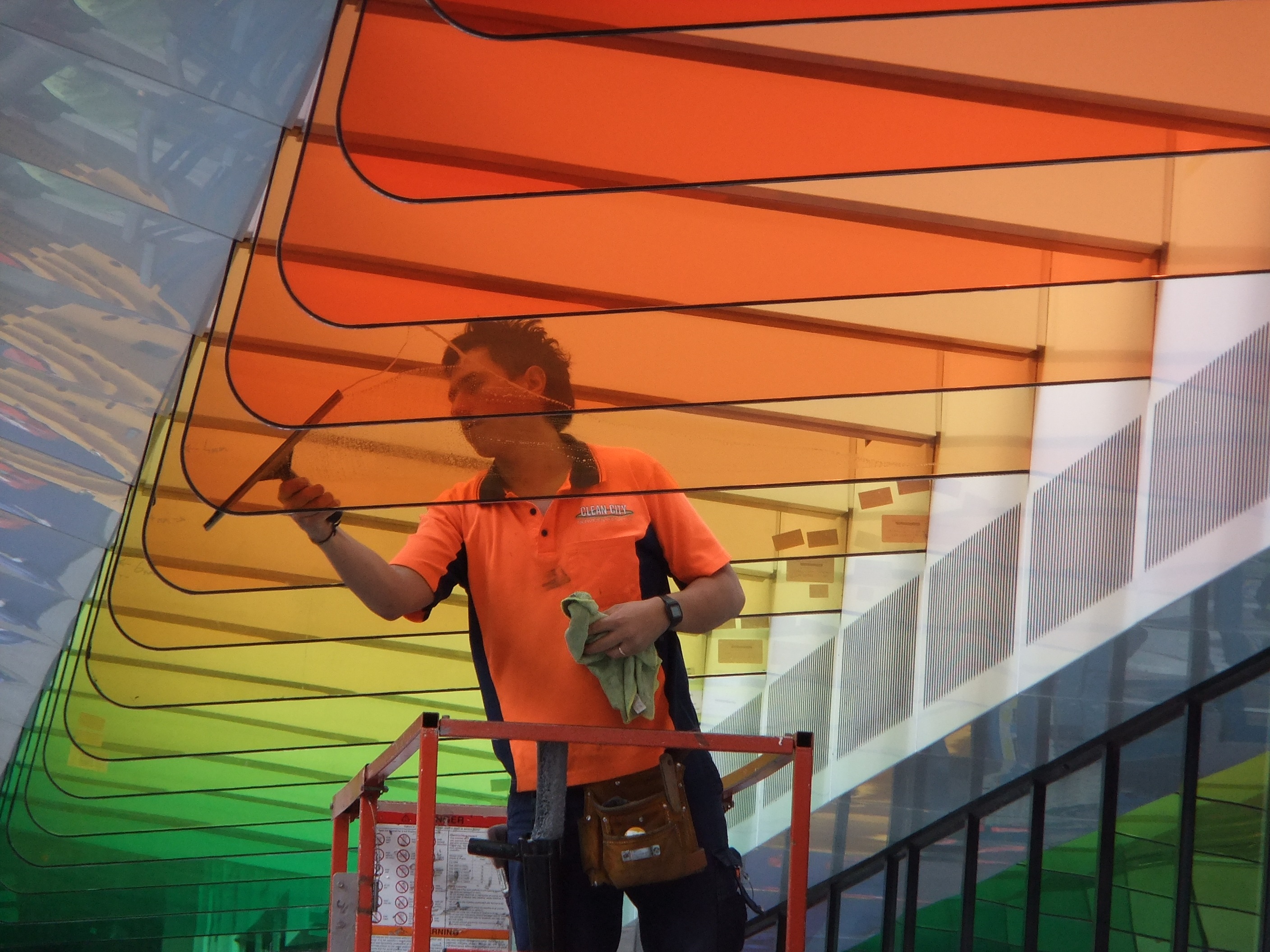 The Strand, Melbourne
THE MONTAGE GRAPHIX INSERT
The Montage Graphix Insert (MGI) is a custom printed PET for encapsulation within custom laminated safety glass. Using transparent inks, unlike other printing methods, high colour vibrancy and saturation are easily achievable, translating to a more impacting print reproduction. Also, MGI is compatible with a range of glass lamination interlayers, and therefore a range of lamination methods, including either autoclave or autoclave free, providing few restrictions to working with the product. MGI is uniquely different to other generic printed PET inserts or interlayers, and time has shown that you can have peace of mind about the durability and stability of the product, having been used in a wide range of applications to date.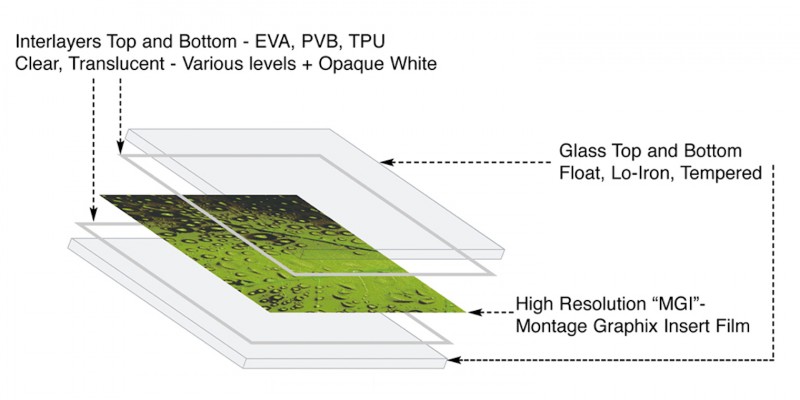 LAMINATION
Laminate with EVA, PVB, TPU
Ease of handling & storage – no special storage required
Laminate at ~ 120 degrees C (requires testing)
Can laminate in flat glass and curved glass panels
SAFETY GLASS STANDARDS
Our glass manufacturing partners have used our product in a variety of settings, and individual products have achieved the following safety glass criteria: EN12543-4 (Europe), ANSI Z97.1 (North America), AS/NZ AS2208 (Australia). All certification is carried out by the individual glass laminator.
ADVANTAGES
High resolution printing up to 1440 dpi
Highest colour saturation & vibrancy
Transparent inks – clear and crisp – not translucent / semi opaque
Stable in outdoor applications when suitably laminated
Custom colour matching to a broad spectrum of colour systems including Pantone, RAL and more
About Us
Montage Graphix was established in Australia in 1988 as a high-end graphic arts company. In 2004, Montage saw the opportunity to focus its expertise in colour reproduction to create a new product for the glass market. Montage's innovation brings vibrant color to transparent substrate for use in glass for all applications – indoor and outdoor.
Montage Graphix continues to produce the quality product it has become know for in its premises in Sydney, Australia, trading under Montage Graphix again, with the same production personnel, technology and expertise. All projects pictured were produced in Australia under production director David Kelly and his dedicated team for Montage Graphix. We work with glass companies, architects, designers and artists as partners or as a direct supplier to provide an individualized and quality product for all our clients.
Contact
Montage Graphix
t:        +61 (0) 2 9559 5500
Mob: +61 (0) 418 111 711
Production Office
Unit C3/20-28 Carrington Road
Marrickville NSW 2204 Australia
ABN No: 29 184 719 370